The Gear. The Know-How. The Passion.
Since 2010, SPL has been creating A/V solutions for events and organizations of all sizes. We know you have a lot of choices to redo your campus, manage your system, or plan your event. So why choose us?
A warehouse with the best gear
A network of vendors
A deep knowledge base
Experience in your market
Creativity, drive, and dedication to our clients
Let's work together to make your voice heard.
From Design to Management, We're Your Partner
What sets SPL apart is our ability to meet your needs, from a one-off event to full A/V management over multiple locations on your new corporate campus. Our services include:
Project management

Design

Installation/Implementation

Skilled Labor

Integration of other designs

Logistics

Vendor Management
Whatever your needs, we're here to work with you.
Meet Our Team.
We've assembled a team of diverse background and experience with a couple things in common: a passion for technology and a dedication to creating ideal communication solutions for all our clients.
Matt Gajowniczek
Matt is the president and integration account executive and the founder of SPL. He studied theatrical lighting design at DePaul University and was a freelance event A/V technician. He enjoys traveling and building just about anything.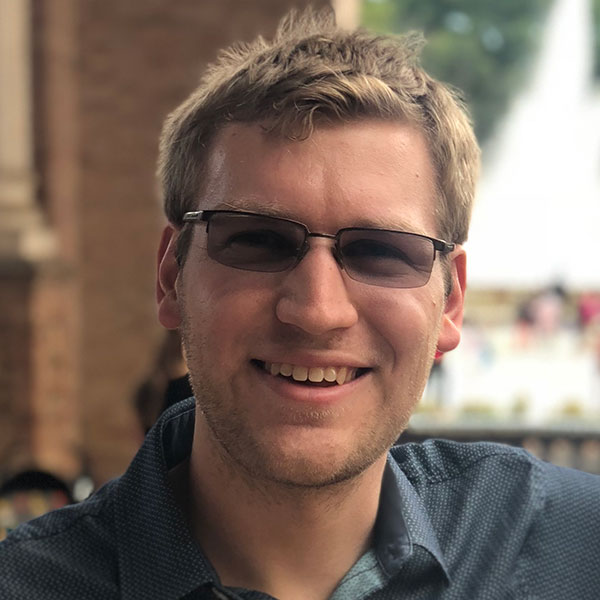 Mike Ross
Mike is the vice president and events account executive at SPL. He comes from a background in theatrical sound design and audio technology. He enjoys traveling, and wearing slippers around the office.
Joe Canham
Joe is the event sales and operations manager at SPL. Three shows he recently attended that tell you some things about Joe: Common at Symphony Center, Rolling Stones at Soldier Field, Laurie Berkner at Ravinia.
Mark Amber
Mark is a sales and project manager at SPL. His main focus is bringing innovation to our user and customer experience. And he seems to be the only one here that prefers tea over coffee.
John Watza, CTS
John is a senior integration specialist at SPL. He is always looking for new technology and good music.  Especially when it comes to AV, there is always something new to learn!
Amy Gajowniczek
Amy is an AP/AR manager at SPL. She handles accounting and administrative tasks at SPL. She comes from a background in hospitality management. You'll often find her in the kitchen testing new recipes or attending a hot yoga class.
Dustin Bradley
Dustin is an integration and logistics specialist at SPL.
He is passionate about technology and advancing his knowledge in the AV industry. He enjoys designing custom mechanics and working on his motorcycle.
  
Ben Stopek
Ben is a warehouse operations specialist and technician at SPL. He is a veteran theatrical electrician with a passion for video design. In his words, SPL is "a wonderful space where I can explore the possibilities and push boundaries".
Christie Nelson
Christie is a warehouse operations specialist and technician at SPL. Her main goal is maintaining order and making sure gear gets to where it is suppose to be.  When not at SPL Headquarters, she enjoys painting and playing board games.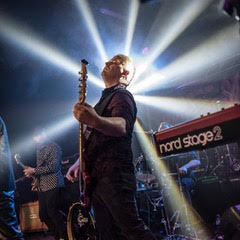 Larry Neubauer
Larry is an integration project manager at SPL. With fifteen years of A/V experience, Larry's motto has been "Life Is Too Short For Bad Sound!". When not selling or installing audio, video & lighting systems for SPL, you will find him in one of the many music venues in the Chicagoland area playing bass guitar.
Amanda Schleich
Amanda is the AV analyst at SPL. She got her start in AV when she was in high school working on her dad's cable access TV show, "It's Magic". In her spare time you can find her watching movies, baking bread, or volunteering at her church.
Michael Harward
Michael is the senior national accounts executive at SPL.  He has been in the event technology industry for over 25 years.  He's produced events with Presidents, sports figures, and celebrities all over the US.  "Magic Johnson is the best keynote I've ever seen."  During off time, he enjoys reading and taking family trips.
Make Your Voice Heard For Your Corporate or Institutional Event.
Speaking to stockholders or donors, addressing your company or unveiling a product, you need your event to go right. We make sure you're seen and heard by everyone.
A/V Solutions for Institutions and Businesses Looking to Change.
A/V is changing. We design, install, and even manage large-scale projects that can grow and scale over time. We're your partners in looking and sounding better.