Sound System Installation For You
Sound system installation doesn't need to be a cumbersome project. SPL can install sound systems of any size or scope in any location it is needed. You aren't made from a cookie cutter and neither is SPL.
Part of our mission when creating sound system designs is to make it not only the highest quality audio experience, but to make it easy to run. So many sound system installation projects become a hassle to operate, or even power on. 
At SPL we focus on making our systems easy to operate for you and your team. Whether it's a speaker system installation for a restaurant bar (like our work for Tin Roof), or a multi-floor corporate office with over 50 separate audio zones, we have the experience and expertise to make it happen. 
Our IT infrastructure and post-install support is second to none and will allow you to rest easy that your investment won't suffer from excessive down-time or connectivity issues. We want it to sound as good as we know you should. Reach out and we're happy to get the conversation started and talk through your ideas. 
Grow. Build. Tell…With SPL.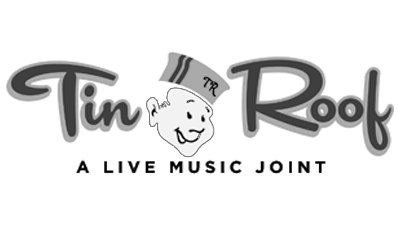 A Modern Sound System Installation Can – And Should – Be Beautiful.
SPL's team of expert sound system designers consider sound system installation to be part audio-science, part art. 
We firmly believe that a sound system installation should be beautiful. It should be integrated with the surroundings and support the space visually as well as audiologically.
The world of high-level sound system installation requires artistry. That is why people who are serious about quality call SPL. 





Sound System Installation – The Speakers are Just the Start
Our Proprietary software based solutions integrate with other industry leading tools seamlessly. A proper sound system installation takes so much more than some speakers and mics.
Compact
Real estate is expensive. Our equipment takes up not much more room than the amount of space needed for seating.
Easy
As comfortable as using an app. Understood before even being taught.
Tested
Built on a rock solid framework in use worldwide, but custom tailored for you.
Flexible
One size does not fit all. You can have your own workflow with us, whatever that may be.
Thousands of Hours
Of Research & Experience
Millions of Feet
Of Cable Run
Millions of Guests
Entertained Or Informed
Everything in it's right place
Sound System Installation Services & Capabilities
We're proud to offer solutions for sound system installation projects of all shapes and sizes. We find integration solutions that fit your technical needs.
Equipment Sales
Our network of vendors and contractors means you can access the right equipment you need to replace, upgrade or augment your systems.
System Design
Your unique organization deserves AV capabilities that fit your unique needs. Our solution is a system tailored to your needs and budget.
Project Management
Consistent, organized, thorough, and unstoppably on time and on budget. We will make you feel in control and confident at every step of your project.
Comprehensive Installation
Hauling. Installing. Implementing. We make sure it is done right, every time. It doesn't have to be our design. What matters is that it's yours.