Meet Our Team.
Our audiovisual company is comprised of a team with a diverse background and experience with a couple things in common: a passion for technology and a dedication to creating ideal communication solutions for all our clients.
Matt Gajowniczek
Matt is the president and founder of SPL. He studied theatrical lighting design at DePaul University and was a freelance event A/V technician. He enjoys traveling and building just about anything.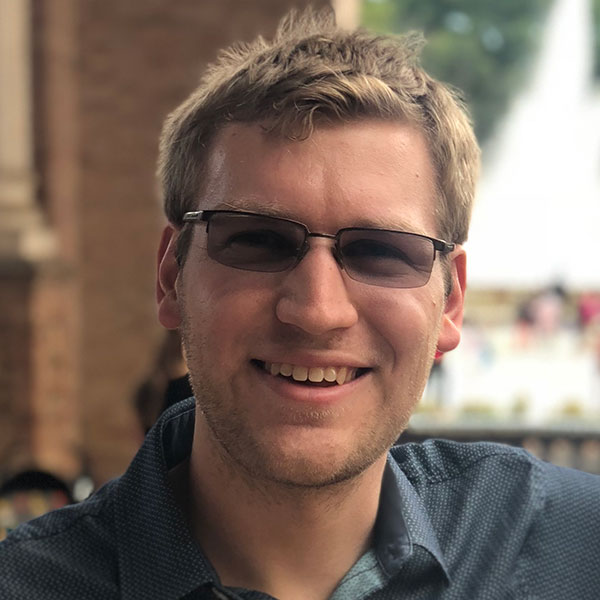 Mike Ross
Mike is the vice president and events account executive at SPL. He comes from a background in theatrical sound design and audio technology. He enjoys traveling, and wearing slippers around the office.
Mark Amber
Mark is the director of system integration at SPL. His main focus is bringing innovation to our user and customer experience. And he seems to be the only one here that prefers tea over coffee.
Amy Gajowniczek
Amy is an AP/AR manager at SPL. She handles accounting and administrative tasks at SPL. She comes from a background in hospitality management. You'll often find her in the kitchen testing new recipes or attending a hot yoga class.
Andy Burrows
Andy is the Marketing Director of SPL. Andy has a decade in media development, brand consulting, and marketing that make him the perfect fit as our Marketing Director. When Andy isn't helping tell our story, he is helping to tell others as a film and music producer.
Joe Canham
Joe has his hands on event sales and operations, marketing & media at SPL.  When he's not working in these areas, you may also find him and his family enjoying sports, music, good food and drink, and local festivals.
Ben Stopek
Ben is a warehouse operations specialist and technician at SPL. He is a veteran theatrical electrician with a passion for video design. In his words, SPL is "a wonderful space where I can explore the possibilities and push boundaries".
Christie Voyles
Christie is a warehouse operations specialist and technician at SPL. Her main goal is maintaining order and making sure gear gets to where it is suppose to be.  When not at SPL Headquarters, she enjoys painting and playing board games.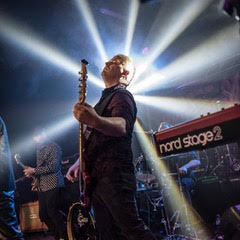 Larry Neubauer
Larry is an integration project manager at SPL. With fifteen years of A/V experience, Larry's motto has been "Life Is Too Short For Bad Sound!". When not selling or installing audio, video & lighting systems for SPL, you will find him in one of the many music venues in the Chicagoland area playing bass guitar.
Nate Dillon
Nate is our Account Executive for Integration. He has spent over 15 years in the Audio Visual industry and comes with a unique background of client, supplier, and installer. When he is not helping your design come alive, you can find him outdoors enjoying one of his many hobbies.
Michael Harward
Michael is the senior national accounts executive at SPL.  He has been in the event technology industry for over 25 years.  He's produced events with Presidents, sports figures, and celebrities all over the US.  "Magic Johnson is the best keynote I've ever seen."  During off time, he enjoys reading and taking family trips.
Matt Novak
Matt is a System Integration Technician at SPL. He has 20 years of experience in installing AV systems with a few years touring as an FOH technician. Outside of SPL you'll find him spending time with his family and playing guitar at his local church.
Matt Sheeley
With an extensive background in the entertainment industry, Matt brings over two decades of experience and a B.F.A. in Theatre Design & Technology to the table with him as a Production Manager.  When not on the road, you will find Matt engaged in his local community arts council and other community organizations, developing opportunities for youth and adults alike in all areas of the Arts.
Jason Krasavage
Jason is an AV Systems Programmer for the systems side of SPL. His background in Audio, Computer Science and Commercial AV Programming means he is at home amidst the complexity of advanced, high-level integrations. Outside of the workplace, Jason is usually found tackling a project he knows nothing about in an effort to constantly learn something new.
Andy Spillman
Andy is an AV Analyst at SPL. He contributes to the documentation, configuration, installation, and support of SPL's AV systems. He comes from a background of Live Sound, Recording Music, and being a lifelong unprofessional musician and music fan. When not working for SPL, you may find him searching the floor of a music venue for his Sensaphonics with his cell phone flashlight.
Carlos Lopez
Carlos
 is an operations technician at SPL. A recent graduate of Columbia College Chicago, he's thrilled to get started in the industry. When he's not working, he can be found visiting his friends at school and playing video games.
Ali Istanboli
Ali is a System Integration Technician at SPL.  He has 10 years of experience in installing AV systems with an illustrious history in live event production as well. He is passionate about mixing audio and loves facing a challenging situation and making it happen. He loves to cook for his family, travel, and watching movies.
Tom Abbi-Scanlon
Tom Abbi-Scanlon, CTS is a design engineer with SPL where he creates system designs to bring your audio-visual plans to fruition. Tom is passionate about continuously building his skills and expertise in new and upcoming technology so that he can continue to learn and grow along with the industry. In his free time, he enjoys cooking with his wife and spending quality time with their niblings.
James Page
James is a system integration technician here at SPL. He is ecstatic to be working here and claims 'Everyday is an adventure working for SPL'. With a background in just about everything musical from the opera stage to the recording studio, James has found his home in AV Tech.
Mike Kellner
Mike is a Production Manager at SPL with 16 years of experience in the entertainment industry. He specializes in lighting design, production design and drafting.
When not on a job site, you'll find Mike near a grill somewhere as he enjoys long cooks on a pit smoker.
Christian Lopez
Christian graduated from Iowa State University and is new to the AV industry. He has joined our team as an Operations Technician and plans to learn and grow with SPL. His main goal here is to support his fellow team members and help the operation run as smoothly as possible.
Mitch Broadwin
Mitch is an AV Analyst with 5 years of combined Commercial & Residential experience. Specializing in service for installed systems, he is the main point of contact for existing customers and contributes to the documentation, configuration, installation, and support of SPL's AV systems. You might find him driving "spiritedly" on a canyon road on the weekends.
Oso - The Shop Dog
Oso has been SPL's Shop Dog since late 2020. We love him for many reasons. Firstly, he is a social media influencer (
@osofetching
on Instagram) with a pension for adorable high jinks and treats. Secondly, he's an excellent head of shop security. Mainly though, we love him because he's always there if you're having a "ruff" day.
Humble Beginnings
Where We Began
There is an often forgotten part of many company's origin story. We, like many, started our audiovisual company in the humblest of places — a garage. This may sound like a meager beginning but the garage is, in fact, the same place where Apple, Microsoft, HP, Dell, and countless others got their start. It has become a symbol for the bootstrapping industrious among us.  
We share this common history not because we all loved working out of a garage, but because we were all so overwhelmed with passion for our ideas. Taking our first step couldn't wait, we had to hit the ground running. We all needed a place to lay things out and setup shop and it turned out that, conveniently, a garage is usually pretty empty (minus the odd car or lawnmower.) We are grateful to share the same benefits of growing from such a humble place as Microsoft and alike. When you can see everything laid out in front of you, at every single stage, and you grow it from a garage to a multi-office complex like we have, you deeply understand all the parts of your business. There are no blind spots or grey areas in your vision. Running your company becomes hardwired into your DNA.
Building on our experiences
A Dedication to Growth
This time tested philosophy of grass roots growth is something we cherish at SPL. We look back with great fondness at our garage days. It keeps us grounded and allows us to be unfazed by anything the business world can throw at us.
"It took so many amazing people, thousands and thousands of hours of hard work, and some good luck to get where we are. We wouldn't trade that time growing for anything. It made us unshakably confident in our work, our people, and our future." 
Matt Gajowniczek – President
The Gear. The Know-How. The Passion.
Since 2010, SPL has been creating AV solutions for organizations of all sizes. We know you have a variety of companies to choose from to redo your campus, manage your system, or plan your event. So why choose SPL as your audiovisual company?
We have top of the line hardware and software
We have an unparelleled network of vendors
We have a multi-market knowledge base
We have vast AV experience
We have creativity and drive
We are dedicated to our clients
You'll be in good company From Design to Management, We are Your Partner
What sets SPL apart from any other audiovisual company is our ability to fulfill such a wide variety of your AV needs, from a one-off event to full AV management over multiple locations on your new corporate campus. Our services include:
Project management

Design

Installation/Implementation

Media Production & Consulting

Skilled Labor

Integration of other designs

Logistics

Vendor Management
Whatever your needs, we're here to work with you.
Make Your Voice Heard For Your Corporate or Institutional Event.
Speaking to stockholders or donors, addressing your company or unveiling a product, you need your event to go right. We make sure you're seen and heard by everyone. Whether live or remote, we make your events look and feel a cut above the rest. SPL is your audiovisual company.
AV Solutions for Institutions and Businesses Looking to Change.
AV is changing. We design, install, and manage large-scale projects that can grow and scale over time. We are your partners in customizing your workflow and enhancing the sound, look, and feel of your organization