Just a few Of Our Clients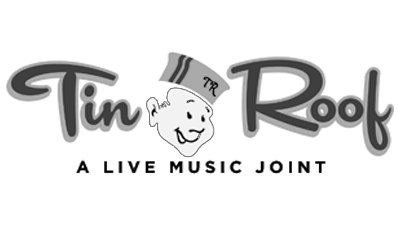 Video Conference Systems with a personal touch
We work a bit differently – to make sure your needs expressed in the first phases are integrated into the end product.
Our innovative sales engineers are all experts in A/V conferencing solutions – and will work with our engineers to get the right design on a proposal in a short amount of time. Our in house team of programmers, installers, and designers will custom design the room and the interface to make it easy for your users to take advantage of the collaborative space.
Get connected with us and learn how you can:
Get clearer calls
Easy to use automated cameras
Bring-your-own-device video conferencing
Your A/V is your voice. We'll make you heard.





Conference Room Equipment: 4 Seats Or More
Conference Room Equipment: 8 Seats Or More
Conference Room Equipment: 12 Seats Or More
The Equipment You Need:
• 

Microsoft Teams and Google Meet certified, but compatible with all web conferencing solutions as well as bring-your-own-device USB bridging.

• 

Front and Rear mounted cameras to cover presenters as well as participants.

• 

Seamless integration with a Q-SYS environment.

• 

Two side by side displays for more flexibility with video during calls as well as advanced routing of other in-room sources.

• 

Built in media player for company assets or digital signage.

• 

Reliable Serial (RS-232) and LAN control for advanced integration with compatible control systems.

• 

Ultra High Definition (UHD) 4K native resolution for crystal clear imagery.

• 

Energy Start 8.0 Certified project.

Microphones

CLICK FOR MORE

• 

Two MXA-910 Ceiling microphones can more than handle a large room of this size, and a suite of high-quality wireless microphones provides freedom and flexibility during conference and presentation  with larger groups.

• 

Handheld microphones feature on board mute buttons, and lavalier (clip-on) microphones can be included as well.

• 

Easy integration with a Q-SYS Digital Signal Processor (DSP) for added flexibility, smooth setup, and advanced acoustic controls and tuning capabilities.

• 

Clean, low profile installation with a removable logo on the grill, available in white and black.

•

Certified for Microsoft Teams and compatible with all other conferencing platforms.

Wireless Tablet

CLICK FOR MORE

• 

The latest Apple iPad running the control solution best suited to the environment is a clean, sleek, fast and flexible solution for any room this size.

• 

The ability to grab the tablet and move around the space is really useful for a larger, multi-use, room.

• 

Both Crestron and Q-SYS control environments can run on Apple iPads, and do so extremely quickly.

• 

Endless possibilities when it comes to custom User Interfaces to suit any needs.
Room Booking & Management Software
With our proprietary booking and meeting room management software, your systems will not only be maintained flawlessly but your users will be able to see when a room is available and set and make changes to their reservation all from one easy to use platform.  
Video Conference Systems – See Our Work
Take a look at some examples of our modern turn-key video conference systems.
SPL will design and build video conference systems tailored to your business needs. The scope and capabilities of our work go beyond just cookie cutter rooms.
Voice and Video conferencing
The center of collaboration with room for the whole team to present visual information and collaborate via video and audio calls – all seamlessly; and easily
Board Rooms
Flagship, bespoke, designed rooms with impressively designed and integrated audio display technology.
Huddle Rooms
A small area with audio and video technology for impromptu meetings and discussions to take place away from the office floor.
Large and Hybrid Spaces
Spaces for larger events and sessions with robust audio, video, and lighting. All integrated with advanced operator control facilities.